The first novella in the Single Heart Series
     January and the Single Heart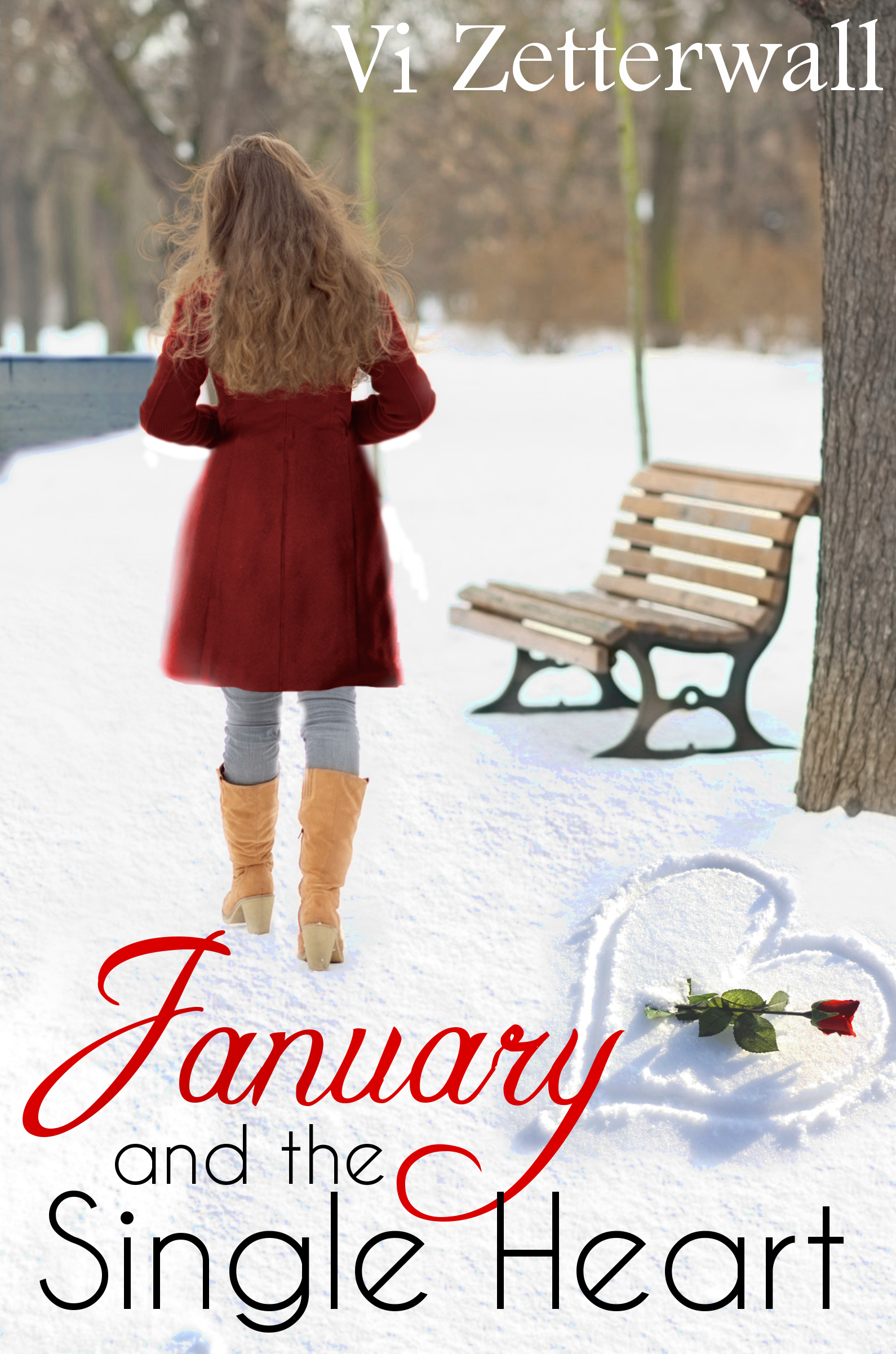 A story for anyone who needs a little luck in their love life!
Thirty year old Jan Falkenberg hasn't been kissed for nearly three years.  On a serendipitous day she finds a peculiar gold coin that promises to bring luck in life and love.  Just in time … if you believe in that kind of thing!  Jan has some burdensome promises to keep and a looming deadline.  After making her find, she gains a new sense of confidence … but nine more months pass and her lips are still waiting for a tender touch.  Self-doubt fills her single heart and a hint of panic sets in.
As time runs short, her risky promises are in jeopardy.  With her deadline approaching, she faces painful options yet none of her candidates seem to be Mr. Right.  Time and the coin will tell and Jan's choice may solve her crisis … or just fracture her heart
This story is the first in the Single Heart series of Contemporary Romance novellas by Vi Zetterwall.  It is a bit shorter and definitely lighter than most of the other books in the series.
Available now at Amazon.  To see more information or buy, click here:  http://amzn.to/1eO2DOU